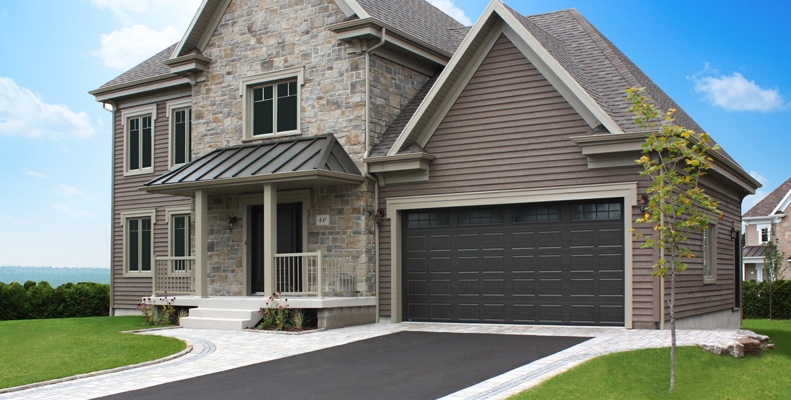 ---
A UNIQUE STYLE, JUST LIKE YOU
 
Inspired with a modern touch, the Vermont garage door will enhance the look of your property. With a wide selection of colours and sizes available, you will find your door for sure.
Free Estimate
---
THE VERMONT DOOR OFFERS SEVERAL ADVANTAGES:
---
Designed to be eco-energetic R-16

Aesthetically Appealing

Ensures peace of mind

Offers a smooth-functioning door
DOOR ELEMENTS
---
WEATHERSTRIP AND HORIZONTAL JOINTS

Provide complete watertightness. No air circulation between the panel sections.

POLYURETHANE FOAM INSULATION PRESSURE-INJECTED

Between the interior/exterior faces to create a light and strong composite panel. insulation: RSI 2.81 (R-16)

EXTRUDED POLYSTYRENE XPS END BLOCK AN EXCLUSIVITY OF GAREX

FLEXIBLE RUBBER

Inserted into a PVC reinforced moulding offering a tightly sealed fit to the floor.