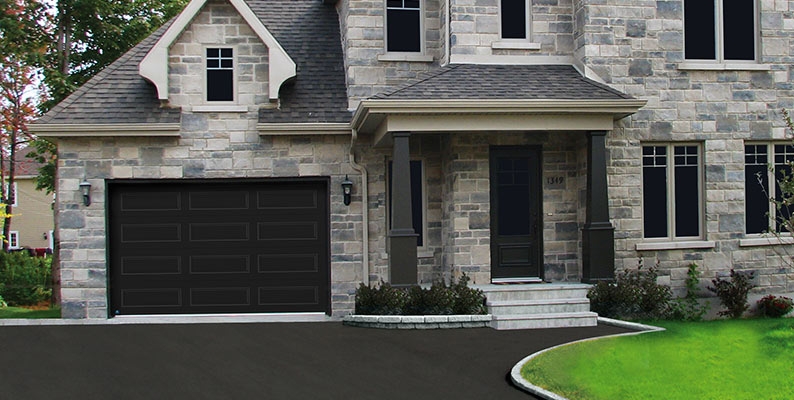 ---
A REFINED LOOK
 Trendsetter in the design and manufacturing of steel or aluminum garage doors, GAREX offers you the Premium Select XL. This door of modern inspiration incorporates oversized embosses to add a contemporary touch to your home.
Free Estimate
---
THE PREMIUM DOOR OFFERS SEVERAL ADVANTAGES:

---
Designed to be eco-energetic R-16

Aesthetically appealing

Ensures peace of mind

Offers a smooth-functioning door
DOOR ELEMENTS
---
WEATHERSTRIP AND HORIZONTAL JOINTS

Provide complete watertightness. No air circulation between the panel sections.

POLYURETHANE FOAM INSULATION PRESSURE-INJECTED

Between the interior/exterior faces to create a light and strong composite panel. insulation: RSI 2.81 (R-16)

EXTRUDED POLYSTYRENE XPS END BLOCK AN EXCLUSIVITY OF GAREX

FLEXIBLE RUBBER

Inserted into a PVC reinforced moulding offering a tightly sealed fit to the floor.